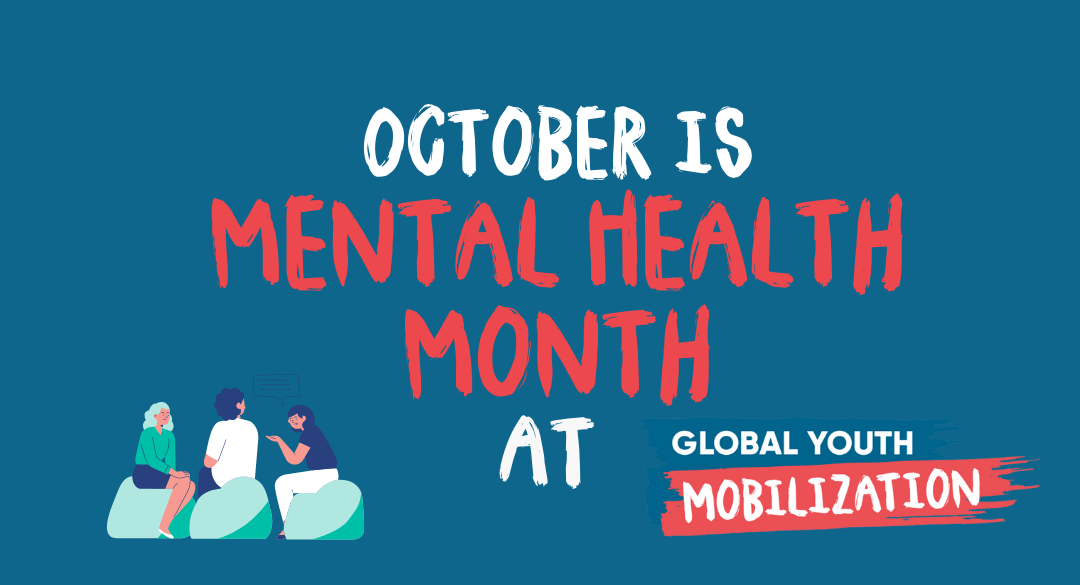 This month Global Youth Mobilization will focus on youth-led solutions from our national projects and local solutions to highlight stories of impact on mental health and wellbeing in collaboration with our partners. Read the stories from global projects that are at the forefront of the recovery efforts from the pandemic this Mental Health Month!
The Karsa Project – 'Community Outreach for Overall Health'
As part of the Global Youth Mobilization Local Solutions funding the Karsa Project, in Indonesia, works tirelessly to positively engage and impact their local community, particularly those affected by the COVID-19 pandemic.

The project was created by and for young people to empower them and to address pandemic prevention, protection and provide access to vaccinations, by opening a free clinic to provide care packages and daily support to patrons in Tangerang. At the clinic patients have access to glucose and urid acid blood tests, free medical check ups and consultations. Patients are also provided with medication and immune booting vitamins and swab testing for COVID-19. Additionally, visitors are further provided with food, hygiene packages and prevention materials such as masks and hand sanitizer.
The young people behind the Karsa Project, who are than an average of 17 years old, believe that mental health is a priority for overall wellbeing. They often discuss mental health benefits with community members and make frequent visits to rehabilitation centres and mental health clinics to provide additional support to patients.
The Karsa Project is a great example of the positive impact that young people taking leadership roles in their communities can have.
Watch a Karsa Project produced video on their community work and impact.
To find out more about the Karsa Project follow them on Instagram – @karsa4youth
---
We-Stand Youth Network – 'Mental Health Outreach in Nigeria'
The We-Stand Network, as part of YWCA Nigeria and with funding support from the Global Youth Mobilization, is a project dedicated to sensitizing and coaching young people on mental health and support that is available to them in their communities.
Led by a group of passionate mental health advocates, the network has taken their programme to schools, such as The Girls of St. Louis College Jos, Plateau State Nigeria, and St. John's College. During these training sessions the team engaged with students in discussions on mental health, where they can seek help and how to create safe spaces to discuss any problems that they are facing.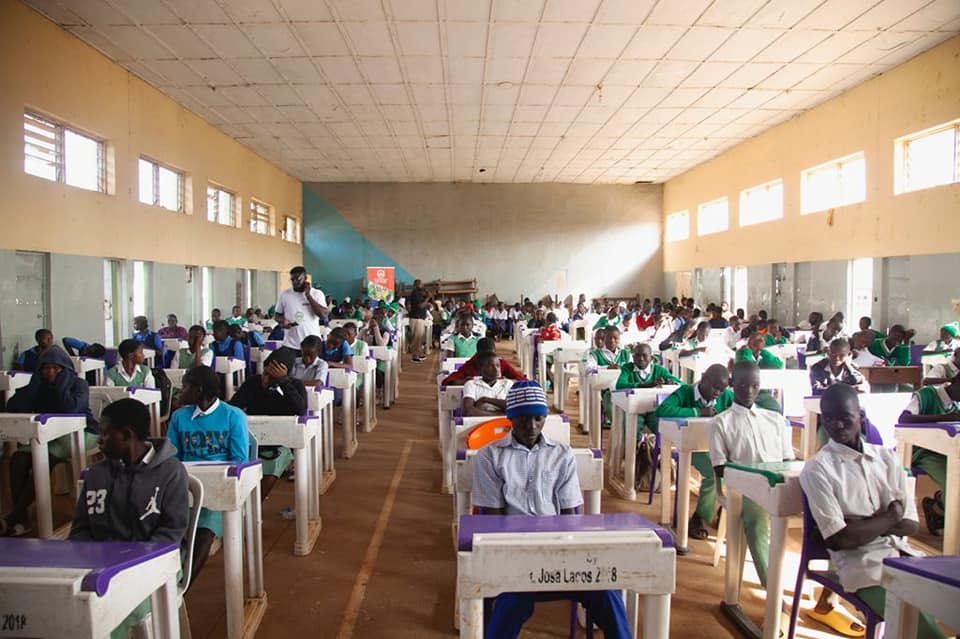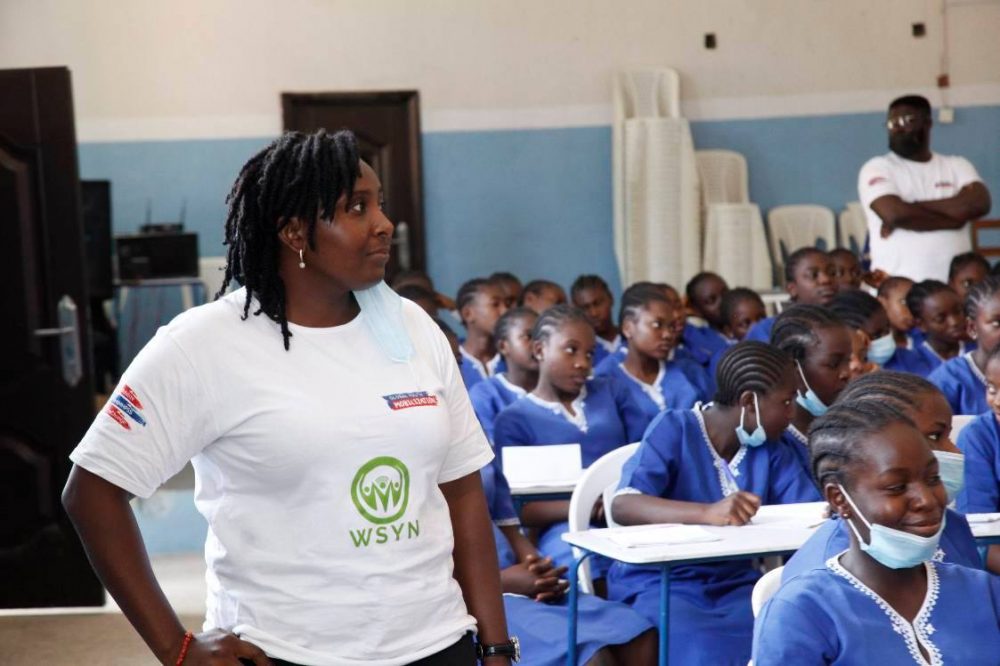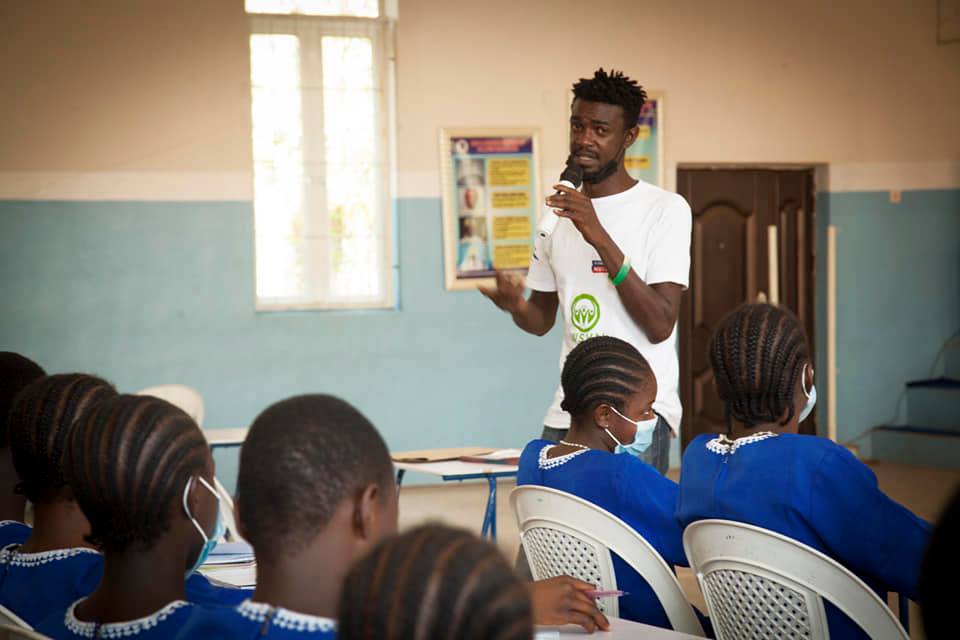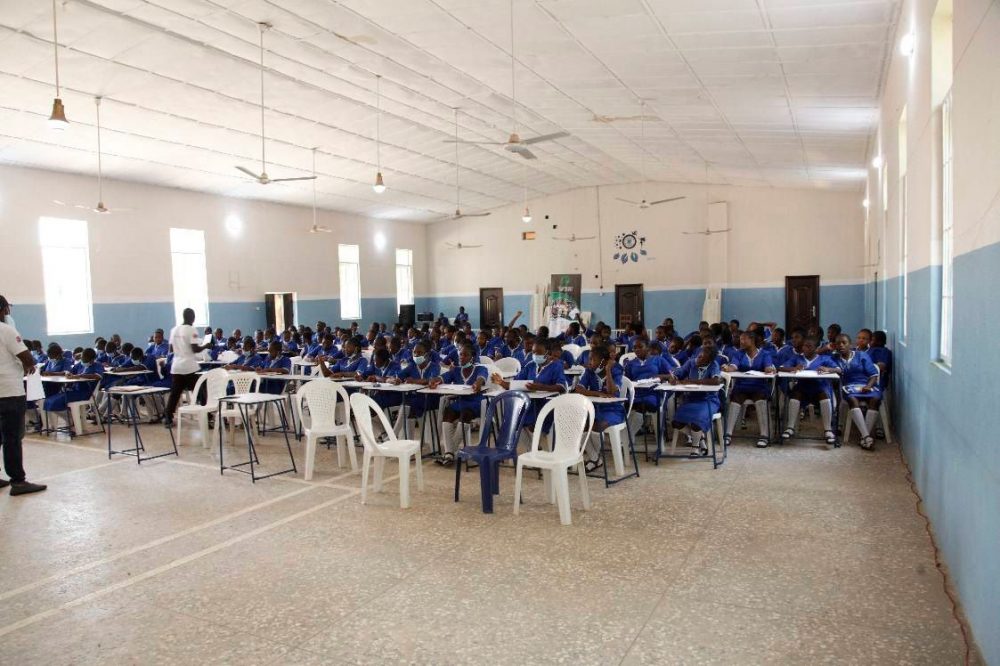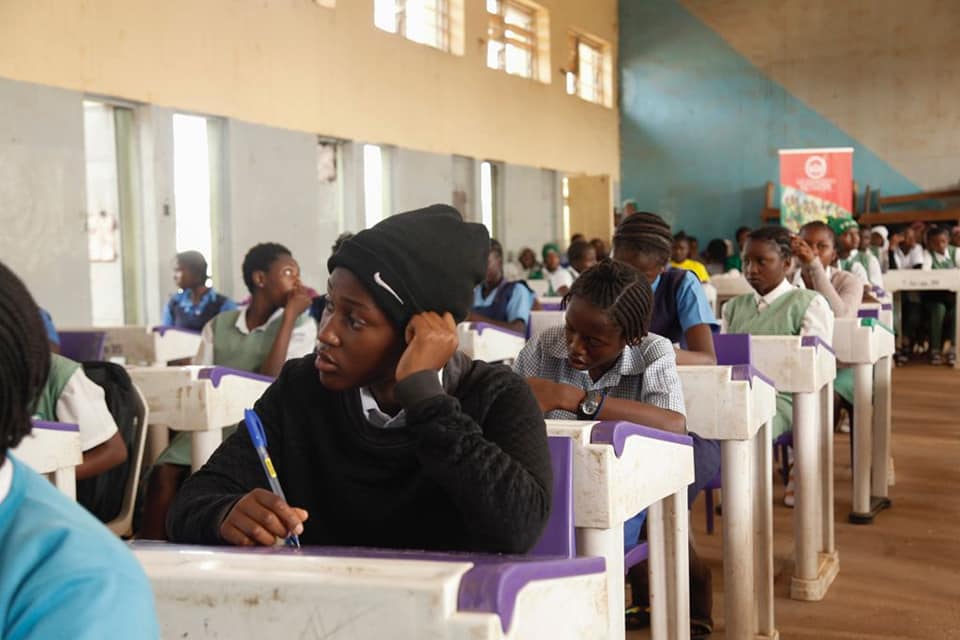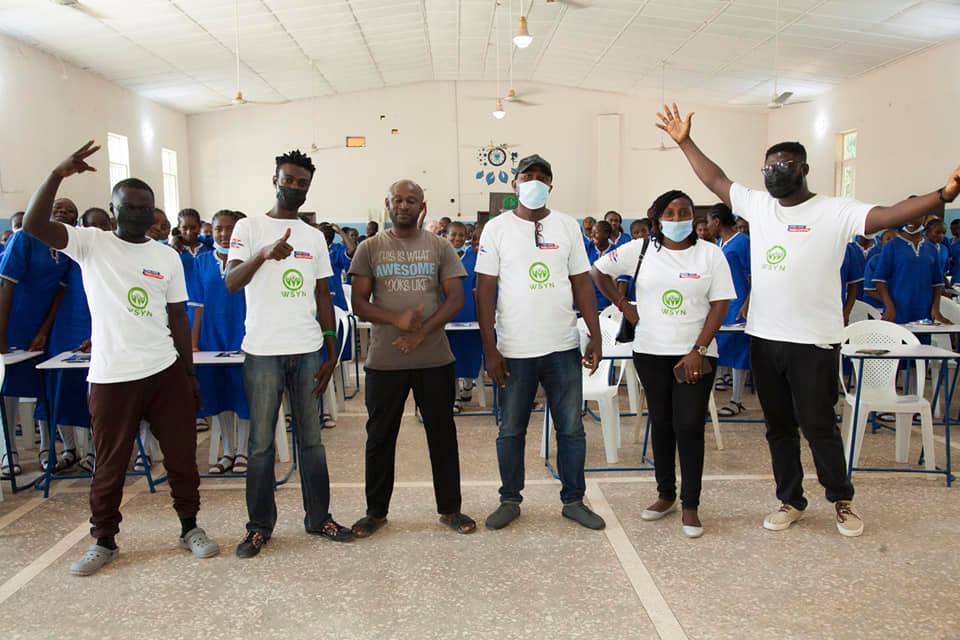 Watch the video of We-Stand Youth Network's training at St. John's College.
In October 2021, We- Stand Youth Network, met with representatives from the Nigerian Correctional Service, Jos Custodial Center, to bring mental health awareness to the staff and officers. Through a training session the project leads highlighted the importance of mental health in order have higher productivity and better protection services for the community at large
For World Mental Health Day, commemorated on 10 October annually, We-Stand Youth Network held an awareness show on a local radio station, KT FM 103.9 (Voice of Truth), to discuss the importance of mental health and the impact that it has on one's overall wellbeing.
Watch their radio talk show livestream here.
To read more about We-Stand Youth Network follow them on Facebook for more updates on their exemplary project: https://www.facebook.com/We-Stand-Youth-Network-Jos-Nigeria-108306708196186
---
Y Australia – World of Wellbeing
World of Wellbeing is a holistic approach to mental wellbeing that offers a sense of safety and connection for young people. Research shows that young people from minority communities (LGBTQI+, people of colour, those with disabilities) are more likely to have poor mental wellbeing. The project will therefore focus on ensuring that a "world of wellbeing" is accessible to them.
Funded by Global Youth Mobilization, a fundamental component of the project is the development of a Wellbeing Charter that helps to communicate mental "health" in a way that is codified and therefore measurable, making it easier to evaluate. Both physical and digital training support will be provided through a Wellbeing Toolbox to support young people either face to face or digitally. Together with the Wellbeing Charter and the Wellbeing Toolbox, a Wellbeing Survey will provide a self-assessment tool for individuals to become more aware of and proactive in their mental health journey.
This #MentalHealthDay2021 Y Australia will host the Youth-Led Solutions: Mental Health & Wellbeing Summit" to empower young people to learn, connect and be inspired to keep their own wellbeing, and the wellbeing of the world, front and centre. Don't miss the three-hour virtual summit of panel discussions, presentations and interactive demonstrations on mental wellness!
To join the summit, register here: https://www.youthsolutions.ymca.int/wellbeing-summit

To read more about Y Australia and their project visit: https://ymca.org.au/world-ymca-mental-health-and-wellbeing-reimagine-teams/
Y Australia – Inside Our Minds Campaign
For mental health week (10 -17 2020) YMCA Australia released a series of short stories by young people on mental health to raise awareness and destigmatize mental health issues.
---
YWCA Albania: 'Girls' Clubs as a promoter of leadership during the COVID-19 pandemic'
As part of the Global Youth Mobilization funded National Projects initiative, this project aims to promote the leadership of girls, part of various socio-economic groups, by creating up to 12 Girls' Clubs across Albania (Berat, Shkoder and Durrës), to address and respond effectively to sensitive issues heightened by Covid-19, such as mental health, reproductive health, self-image, gender-based violence, gender-based stereotypes, the impact of lockdown, etc.
The purpose is to give a strong voice and a safe space to young girls to increase their resilience, advocate for leadership and create strategies to overcome challenges and address different forms of violence, with a special focus on cyber and gender violence.'
Through the project, young women's leadership skills will be promoted, nurtured and grown to create a significant impact on development and inclusion in light of COVID-19. The improved self-image and confidence will be key to challenge gender-based and online violence, reduce impact on mental health and have them access health services based on their unique needs.
Reaching 100 young women directly and more than 1000 within 6 months – the project will focus on long term engagement and impact on young women and girls.
To read more about YWCA Albania visit: https://www.ywca-albania.al/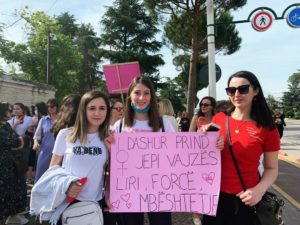 ---
YWCA Malawi: 'Youth united against COVID-19'
By effectively mobilising more than 1000 young women and indigenous community members in rural and peri-urban Malawi, the project aims to reduce the spread of COVID-19 and address the impacts it has had on young women in 2 YWCA centres in Likhubula and Mulanje.
The project will include young girls who dropped out of school to marry or become mothers due the pandemic, as well as young women (and women) who have experienced GBV, especially rape or defilement. It seeks to address the mental health concerns of these young people through the provision and innovation of psycho-social services, led by young people on the ground, building the capacity and resilience skills of this particularly vulnerable group.
By engaging local governance structures and organisations using multiple community outreach techniques, young people will work with local duty bearers and effectively demand essential hygiene & sanitation materials for schools and markets, with the aim that at least 65 percent of community members adhere to COVID-19 prevention measures (i.e. wearing masks and social distancing) in public areas. This project is funded by the Global Youth Mobilization in collaboration with World YWCA.
To read more about YWCA and this project visit: https://www.facebook.com/ywcamw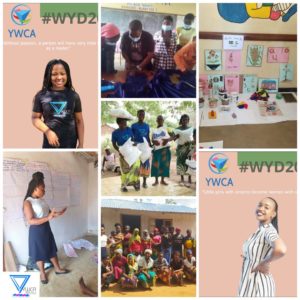 ---
YMCA Belarus – 'Relax Time'
YMCA Belarus hosted a series of events under the Global Youth Mobilization Youth national projects funding, as part of their mental health project.
In June the gathered over 60 participants for a camping trip as their first in-person event since the start of the pandemic. Participants spent the time together to be attentive and appreciate one another through joint outdoor activities.
Next, YMCA Belarus, hosted a 25km water trip as part of their "Relax Time." The program allowed participants to use methods such as aromatherapy and neurography in order to destress leaders of the project.
Lastly, a family camp was organised to bring together a circle of like-minded people as part of a joint vacation to practice overall mental health and wellbeing.
To read more about the YMCA Belarus project visit: https://www.ymcabelarus.org/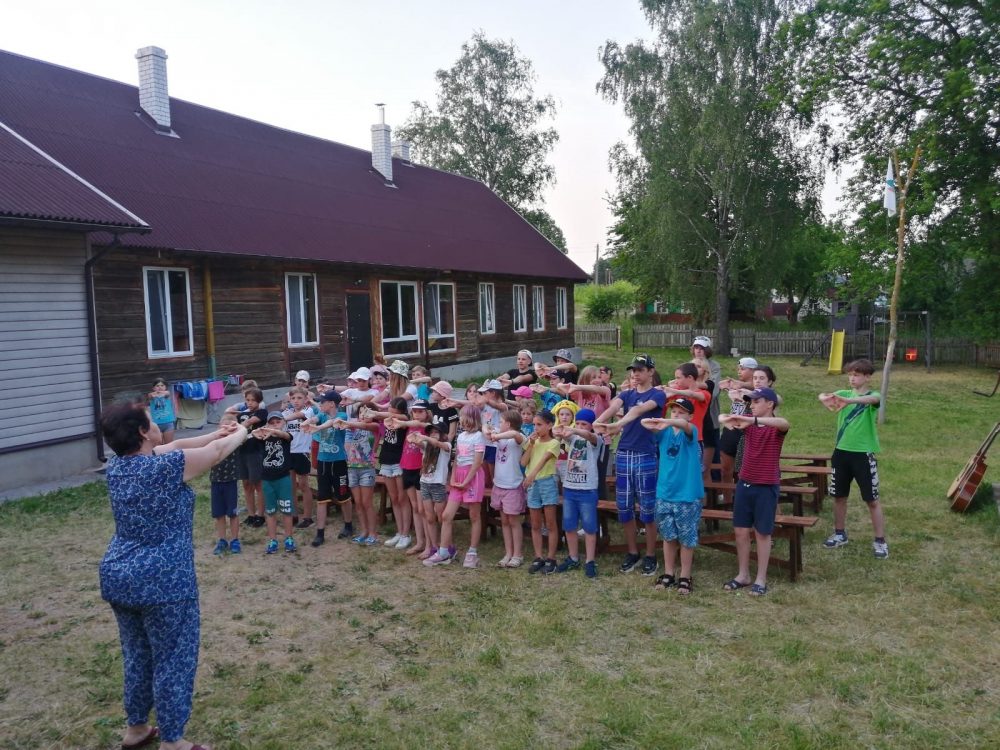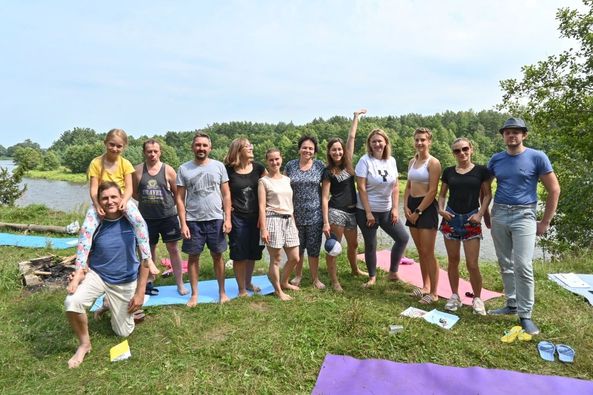 ---
YMCA Kenya – 'Enhancing youth resilience and response to the effects of COVID-19'
More than a year after COVID-19 was declared a pandemic, young people are still recovering from its impacts on their lives, their communities and their livelihoods. The aim of the project is to empower young people to respond effectively to pandemic challenges and issues, while contributing to the economic recovery of their communities. Funded by Global Youth Mobilization, the project will train youth in different areas such as mobilization skills, mentorship, life skills and COVID-19 prevention including demystifying the COVID-19 vaccines. Additionally, the project will implement mental health awareness activities to help youth and their communities develop coping strategies for various mental health conditions. Another important benefit of the project is that- through entrepreneurship skills training- youth will become more confident and competent in their abilities.
To read more about YMCA Kenya and their project visit : https://www.facebook.com/kenyaymca1/