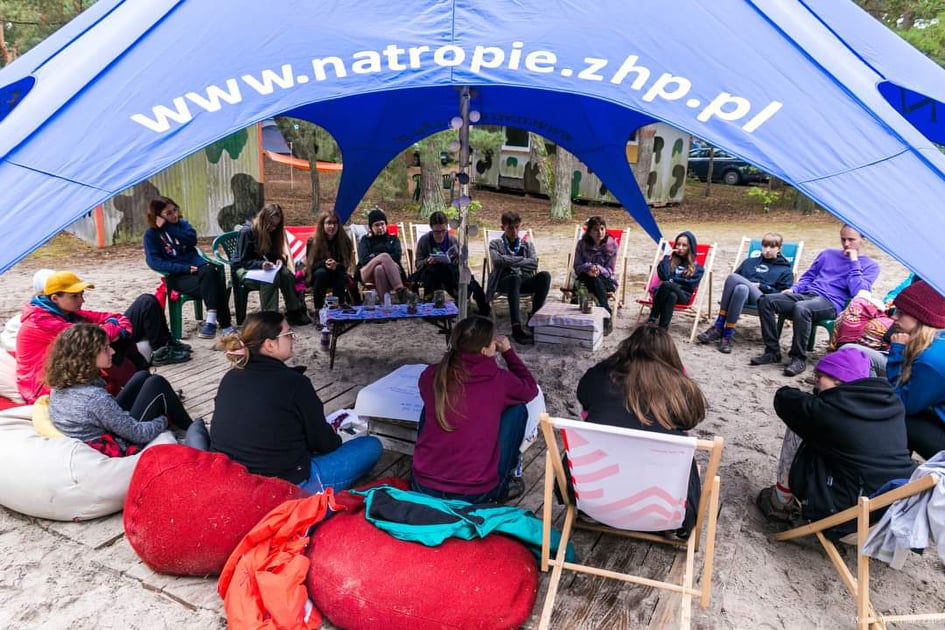 Polish Scouting and Guiding Association has implemented a project to combat the psychological and effects of the pandemic by building a psychological support for young people. Supported by a team of psychologists and educators, the project aims to address the needs of their participants through workshops in their local communities.
Under the name "Scouting for balance", with the support of the World Association of Girls Guides and Girl Scouts (WAGGGS) and funded by the Global Youth Mobilization, project leads have provided workshops to train 100 young girls, women and men on the skills necessary to build on an provide psychological support to their wider networks.
Through this training participants will have higher confidence in openness and awareness when working in the field to highlight the importance and benefits of mental health in their communities. This youth-led initiative was further supported by the development of a "Psychological First Aid Kit" to be used by members to address the needs of their constituents.
Scouting for balance participant testimonies:
"Thanks to the workshop I realized that my needs are important and I don't have to be the alpha and omega to help someone. I realized that saying something out loud makes a difference."
"The workshop showed me that I should be careful about giving advice. I now understand that when supporting others, you must also remember to support yourself."
"The workshop allowed me to increase awareness of different approaches to psychological help and learn how to support people better. I found out what I needed."
"I learned ways to help both others and myself and the psychological mechanisms and tools, various forms of work with my emotions."
To read more about the Polish Scouting and Guiding Association and their work visit: