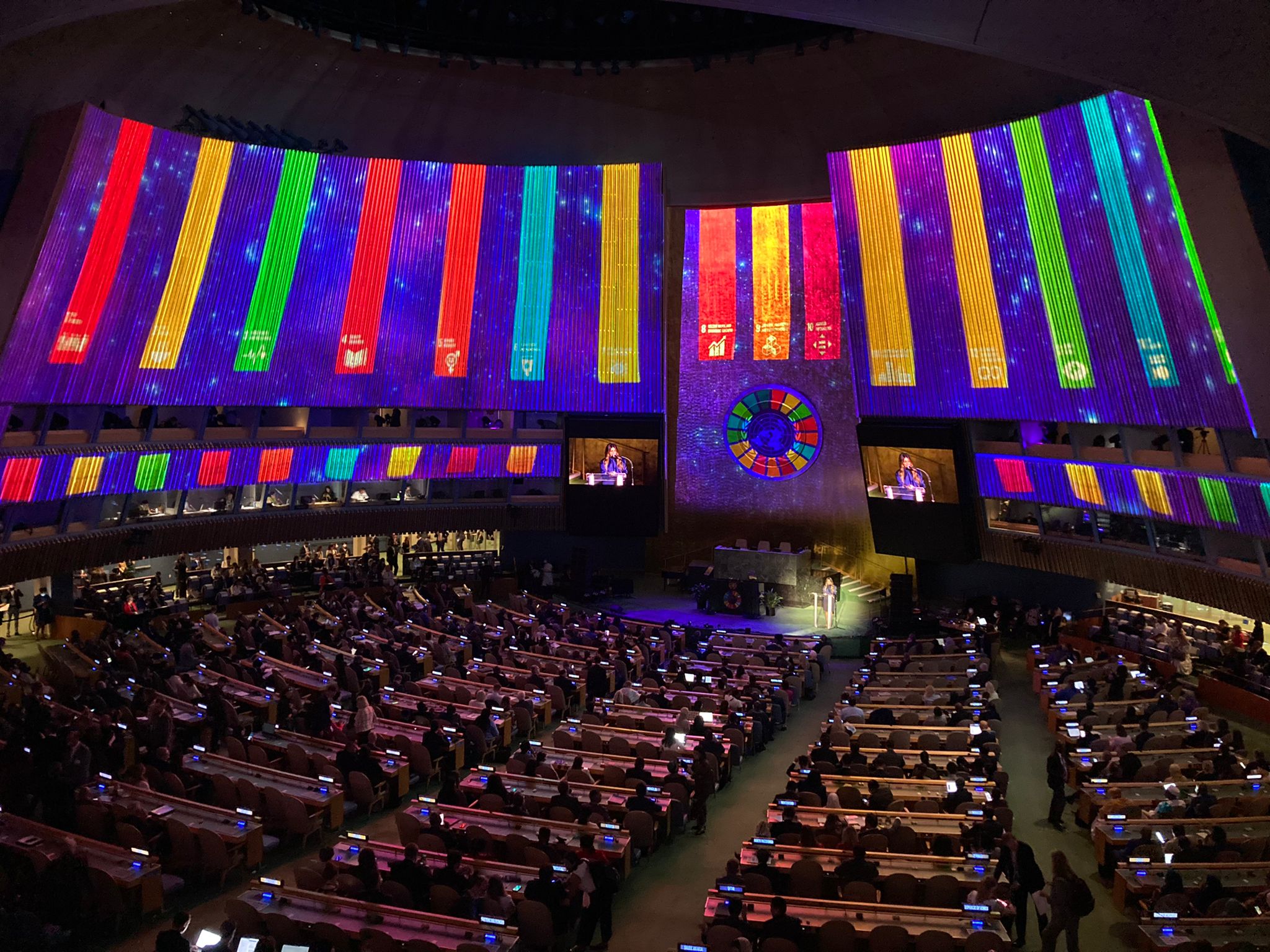 The Transforming Education Summit, which brought together world leaders to address the global education crises that was exacerbated by the COVID-19 pandemic, concluded on 19 September 2022 in New York. The summit was an answer to the Our Common Agenda report, that calls for more inclusive and effective cooperation in response to arising global issues for the next 25 years.
During the summit the Secretary-General's Youth Envoy and youth activists presented the Youth Declaration that looks at the disproportionate impact of education inequity for students in low- and middle-income countries.
What is the Youth Declaration?
The Youth Declaration was drafted as a youth-led process coordinated by the Office of the Secretary-General's Envoy on Youth, through three consultations held between June and August 2022.
The Youth Declaration is a young people's inputs to the Transforming Education Summit's output, with the aim of securing political commitment and resources on the urgent need to address and transform education the current state of education.
Read the Youth Declaration in six languages here.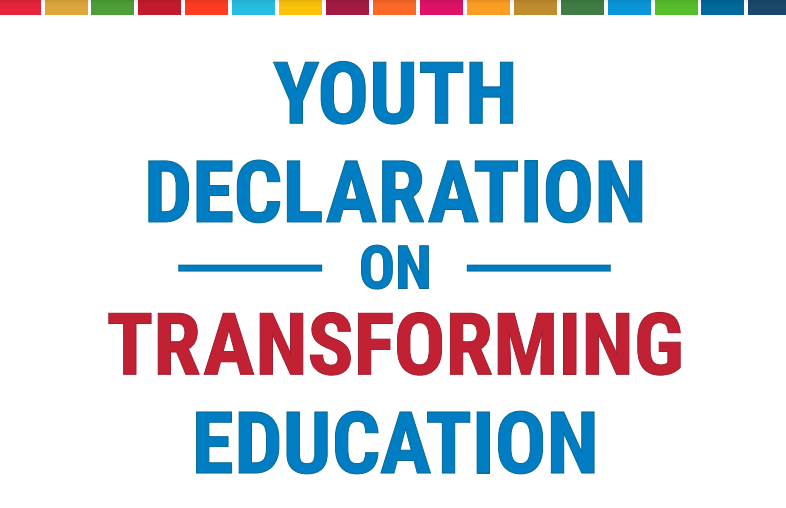 About the Transforming Education Summit
The Transforming Education Summit was convened on 19 September 2022 in response to a global crisis in education – one of equity and inclusion, quality and relevance. Often slow and unseen, this crisis is having a devastating impact on the futures of children and youth worldwide. The Summit provided a unique opportunity to elevate education to the top of the global political agenda and to mobilize action, ambition, solidarity and solutions to recover pandemic-related learning losses and sow the seeds to transform education in a rapidly changing world.
Read more about the summit here.