Cameroon
Project Name
Youth Empowerment to combat the negative effects of COVID-19
Name of Organisation
Cameroon Youths in Development
Links
Website

Number of young people
Number of beneficiaries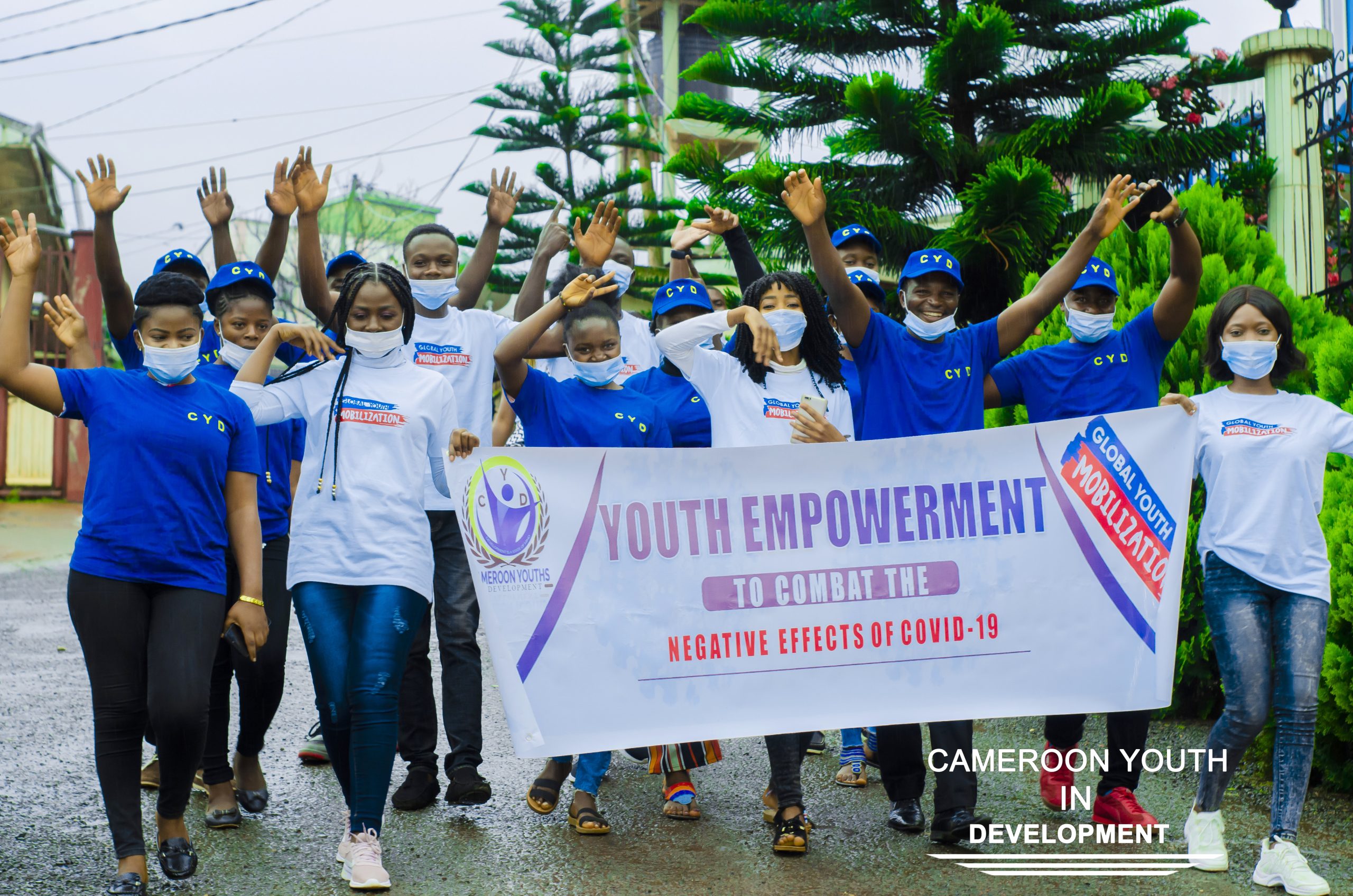 The Project
Many young people in Cameroon were impacted by education disruption and loss of employment opportunities as a result of the pandemic. Youth empowerment to combat the negative effects of COVID-19 is a project that to train young people to work towards a more sustainable future.
Through their training initiatives young people are taught how to fundraise for project sustainability, how to implement solutions successfully and build resilience in the face of the long-lasting effects of the pandemic. At the end of the training, young people are sent to their various communities with seed funding to implement their solutions for job creation, boosting agricultural initiatives, addressing gender-based violence and COVID-19 prevention measures.
So far, the project has trained 20 young people, with 7 of them working to address education disruption by providing students with books, bags, pens and tuition support, to encourage young people to continue with their schooling. The project has also been able to support over 1 000 people in their communities to become self-employed.