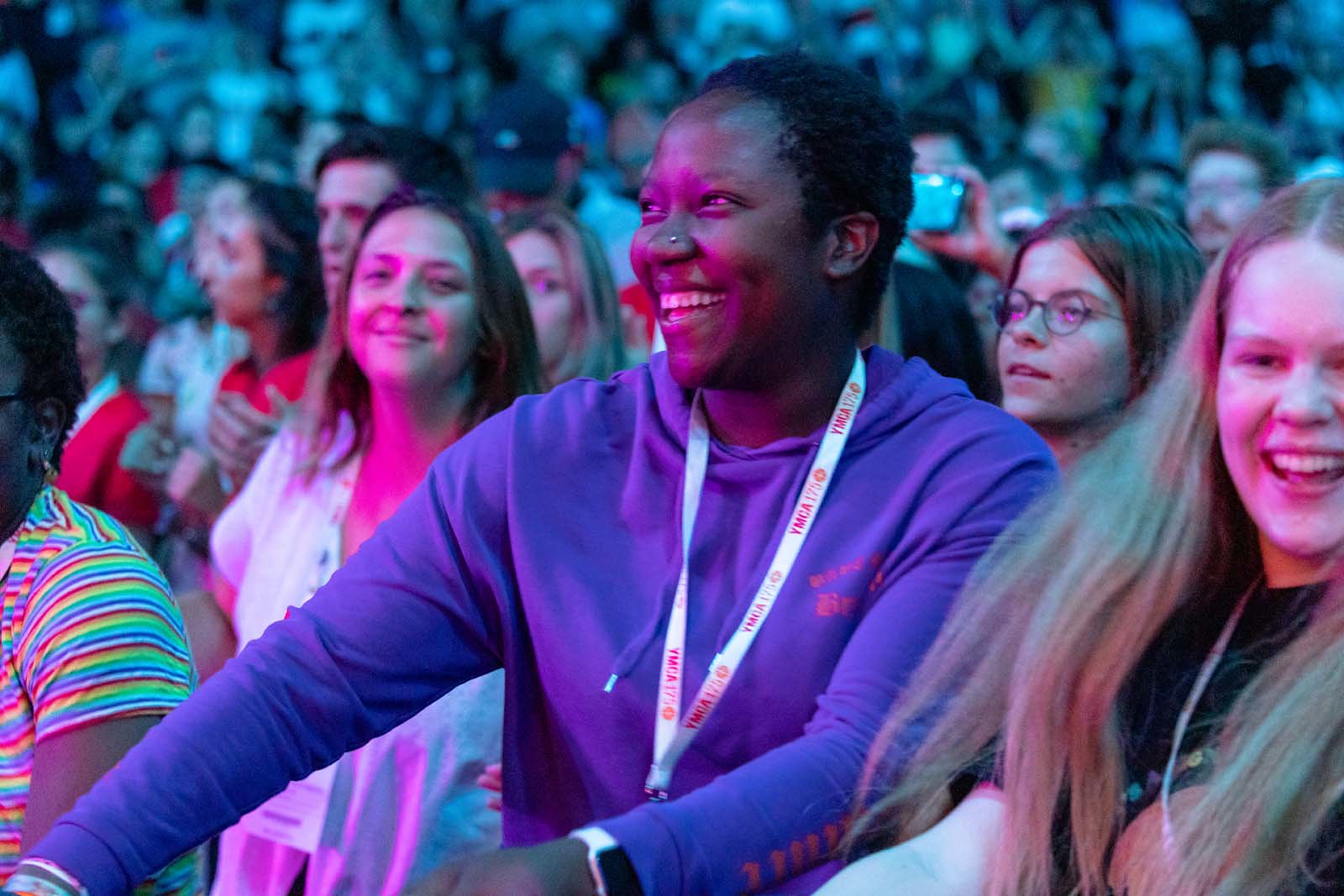 Watch all the sessions from the Global Youth Summit 2021
Future of work
Bridging the digital divide
Key skills for a new labour market
Staying in school (Spanish)
Meaningful work for young people
From concept to action empowering communities to prevent Covid (Spanish)
LGBTQIA+ Feminist Advocacy and wellbeing during COVID19 and beyond insights from Africa
Mission nutrition
Faith and Empathy in a Global Pandemic
Global Education Connecting Schools Worldwide
Meaningful engagement in refugee youth education
Social Action Good for you, good for others
Periods in a pandemic are even more of a challenge. Lets build practical solutions together!
Human Trafficking and Exploitation
Virtual non formal education works
Education in Marginalized Communities
Youth-led initiatives during Covid
Education for children and youth with special needs
Reimagine education digital learning solutions
How can we use STEM to change the world
Global citizenship education, responsibilities and activism
Stop the Violence! Domestic and Gender based Violence
Managing finances and budgets for young people
Welcoming Migrants in a Pandemic
Claim your rights in the digital world
Youth led digital action for mental heath
From Concept to Action Empower communities to prevent COVID19
Social Entrepreneurship
Providing relevant non formal education opportunities to youth living in difficult circumstances
Violence against children
Digital activism
Youth led digital action for mental health online (Spanish)
We all have mental health
Gap year with a purpose
Covid 19 vaccine equity and youth
Global perspectives converting classroom learning into community action
47 Million Women will fall under the poverty line post COVID
Climate, Environment and Wellbeing
What does a pandemic have to do with it? Finding practical solutions to SRH
Livelihood Development for vulnerable young people
Youth Participation in decision making
Overcoming Isolation and connecting online
How Non Formal Education and Learning Impacts our Lives and Why we need to Invest in it Even More
From Concept to Action Empowering community to prevent COVID19 (Mandarin)
The Global Youth Mobilization is proud to have secured the support and endorsement from the following Governments, UN agencies and youth development organizations.
Joint message from the leadership of the Big 6 Youth Organizations
Frank Bainimarama, Prime Minister of Fiji
H E Professor Yemi Osinbajo, Vice President of Nigeria
Henrietta Fore, Executive Director, UNICEF
Joseph Mucheru, Cabinet Secretary, Ministry of ICT, Innovation and Youth Affairs, Government of Kenya
Jutta Urpilainen, European Commissioner for International Partnerships of European Commission
Oliver Dowden MP, Secretary of State for Culture, Media and Sport, United Kingdom
Joint message from Malaysia, Queen of Malaysia, Ministry of Education, Malaysia
Dr Janil Puthucherary, Senior Minister of State, Republic of Singapore
Jayathma Wickramanayake, UN Secretary General's Envoy on Youth
Dr Najat Maalla M'jid, Special Representative of the Secretary General on Violence Against Children
Alexander De Croo, Prime Minister of Belgium